In our 200 Hour Teacher Training you will learn: 
🟡 A high quality education, thoroughly planned and organized. 
🟡 Lifetime access to Online curriculum 
🟡 A new career path, to escape the rat race and start something fresh and unexplored.
🟡 A truly once in a lifetime education vacation experience
🟡 Share your stay and experience with future lifetime friends and like-minded crazy people
Enter your email for our bonus pack:
✔️ More information on our Teacher Training
✔️ Intro course so you have an idea of 1/100 of what you will learn ☺️
✔️ Your gift of the 8 Limbs of Yoga E-book
✔️ FAQ questions on yoga teacher training
✔️ Retreat cheat sheet
✔️ Lots more
👇 Enter your email below 👇
What? When? Where?
Stine and Sebastian Brosche, founders of Joy Yoga Studio in Oslo and Yoga for BJJ, are together with Sarah Draht, hosting a 200h Yoga Alliance Certified Yoga teacher training in Tulum, Mexico, 31 Jan - 25 feb 2022.
We call it the "Yoga Certification Edu-vacation", because we will combine studies, practice and theory with beach and play time, putting the allround experience first, to make this truly unforgettable.
What makes this training unique
Develop your own practice and learn how  to succeed as a teacher. 
 This is unique because it is the first time you can get a semi-luxury vacation and a high quality education at the same time, 2 for 1.
We have been in this industry for 20 years, and know that 12 hour days indoors feeling overwhelmed with no time to reflect, digest, and play on the beach is NOT optimal for the learning experience.
Instead…
You'll do lots of yoga, practice teaching, and very importantly have time to let it all settle. This course is not about cramming everything in at one time, but to let you digest what you learn So you can get the MOST out of this experience and understand, apply, and enjoy the process. 
Tulum is a superb place for the self exploratory and enlightening seeking part of yoga, and the vibe and atmosphere will add to making this an unforgettable experience.
How we will do it
The compulsory and tedious but necessary parts of the training will be done in advance in the online curriculum.
We will not waste time on reading aloud from books, but invest our limited time together for yoga practice, practice teaching, functional theory, and understanding why and how we do what we do.
If you are very academic and theoretical, and love nerding into books for hours on end, there are many other Yoga trainings more suitable for you.
You will get lots of actual yoga classes with the teachers, with a 2 hour session to start every day, and a longer restorative reflective practice to wrap the day up.
The days off (3 of them, every 6 days ) are open to go explore the wide range of yoga classes avaliable in tulum, and expereience different teachers, styles, vibes, and settings. This first hand experience will be used as examples in the practical theory parts of the training.
A typical day
7-9 Yoga practice
9-10 Breakfast
10-13 Theory, Tools, Techniques
13-16 Lunch (beach) break
16-18 Practice teach
18-19:30 Calm Yoga practice
19:30 Freedom
The outdoor areas are very relaxing, and the natural setting with trees and hammocks and pools really help you to simmer in the experience and digest the lectures and discuss your thoughts with others.
The locations is very private and secluded, but also central enough to be a short walk from cafes, restaurants, and local stores.
A 20 minute ride on a bike (a very nice ride) is one of the worlds most beautiful beaches, with amazing restaurants, boutiques, ice cream stands, and even natural fresh water ponds.
We spent months to find this gem of a location, and it is really the perfect place for a training of this magnitude.
We didn't just want to make another certification course, but a memory for life, and this location is the place to realize that vision.
Pricing*
Max 20 spots avaliable.
Corona policy: If your country or city is prohibiting travel right before the training starts, you get a full refund.
Normal Price: 5250$
We offer a partial payment plan over 10 months
Keep in mind that included in these prices is an all-inclusive education and vacation, where accommodation and 2 meals a day are included, in addition to everything you need to start a new career path.
* If you are from the EU, please send us an email about alternative payment methods. If you want to make a deposit, and pay the rest later, email us. ([email protected])
Transportation from and to Cancun Airport 

25 nights stay in a one of a kind, gorgeous villa with pools and more

Breakfast every morning except free (3) days.
Dinner every night except free (3) days.
Welcome and Graduation dinner (three course fiesta)

Lifetime access to Online curriculum (updated after every new 200h training with additional content)

A high quality education, thoroughly planned and organized. 

Access to the core template classes on video, to give you a concrete plan to start teaching from day #1 as a new teacher. 

Learn how to give classes, lead beginners courses, teach privates and hold workshops,. 

A new career path, to escape the rat race and start something fresh and unexplored.

A truly once in a lifetime edu-vacation experience

Share your stay and experience with future lifetime friends and like-minded crazy people
Whats not included:
Meals on the free (3) days. Lunch. Flight tickets, cost of excursions and day trips on free days. Yoga classes in other studios.
Before you click
We would like you to send a short email about yourself telling us how long you have practiced, what styles of yoga, and why you want to sign up for this training.
We also require you to have a minimum of 2 years of regular vinyasa experience. If you can compensate by the lack thereof with lots of optimism and enthusiasm, please make this clear in your application.
Please send the short and sweet application by email to [email protected] before you pay and start your adventure.
well, this training is not for you if you
Don't want to practice outdoors
Can't handle heat and sun
You are a theoretical and academical scholar
Like to sleep until late in the morning
Like to party and drink at night*
Are pretentious, snobby or otherwise hard to work with
Have aversions to mexican*/vegetarian/vegan/healthy food**
Are looking for a traditional mentorship/life coaching teacher-student relationship. 
You're expect dogmatic and lecturing mentors, who tell you what yoga is and isn't. 
*Hot'n spicy is optional
* What you eat drink or do outside the training facilities is of course up to you, but skipping morning practice because you're hungover will cost you your certificate, be warned
this is for you if you are
Independent and pragmatic
Up for groupwork and constructive discussion
Share rooms and double beds (or sleep alone in bed sofa)
Not expect lecturing mentors who tell you what yoga is and isn't
Not really interested in the diploma, but more in the content, know-how, and how to actually implement what you have learned in real life
Over twenty years combined experience, and a unique approach 
We have real life experience - having started three very successful (and now thriving) yoga businesses
We have taught workshops and at big yoga festivals, arranged our own yoga festival
We taught privates, workshops, beginners courses, inversion classes, backbends, hips, spine, yin, restorative
Our teaching style and sequences have been battle-tested over many years, both on big yoga festivals, retreats, workshops, in private classes, in beginners courses, and successful weekly recurring classes.
You can be certain that what we share and you learn, is not based on what we read somewhere, but on real world experience and successful businesses.
We have over 7 years of experience from the business side of yoga, and know well what it requires of you as a new teacher to fill your schedule and your classes and make people come back and build a student following.
We started from scratch and built our education, platforms, studios and businesses from scratch and know where the make it or break it mistakes are made.
Stine started her teaching journey in year 2009 and did continuing educations throughout the years and holds certifications in Vinyasa Yoga, Yin Yoga, Rocket Yoga, AcroVinyasa and Prenatal Yoga. 
Most of her teaching has been Vinyasa style classes and her passion is the art of sequencing, but also loves Yin Yoga and offering classes that gives people the oppourtunity to slow down from a hectic life. In her studio Joy Yoga she has offered weekly classes and courses in all styles mentioned above, but her heart is in Vinyasa Yoga and the variety and creativity it offers.
After running a succesful yoga program at a martial arts center in Oslo for four years, and teaching at several gyms and yoga studios in Oslo, and traveling to teach retreats and workshops every other weekend, she and her husband Sebastian settled down and opened Joy Yoga studio in Oslo in the spring of 2015. 
At Joy she has a faithful group of attendees, and following the same people on their journey over many years has taught her a lot, and the appreciation of what she has learned from watching the evolution of her faithful students have given her many great insights in how to approach the teachings.
She has been teaching through her strong 20`s where there was nothing her body couldnt do, and been through pregnancies and childbirths in her 30`s where the body wouldnt work anymore. She draws on her life experiences, and knows that both life and the body goes through different phases, and that yoga is meant to be adapted to those phases.
She does have teaching experience from several intensive weekends and also being a co teacher on several other teacher trainings for other yoga schools where she has been teaching sequencing. 
From Stine you can expect real passion for Yoga, passion for teaching and a contageous entusiasm and passion in both sequencing, cuing and the underlying concepts of the yogic life. 
Her love for Yoga shines through in everything she does and she can't wait to share it with you.
Sebastian has worked with yoga full time since he met Stine in 2011, and has helped to initiate the BJJ world to the benefits of yoga since. If you ask any jiujitsu person about yoga, chances are that they will have heard about Yoga For BJJ and Sebastian. Sebastian has certified over two hundred instructors through Yoga For BJJ (and is still going!).
Sebastian got a deep respect for how transformative yoga can be when he healed from a severe sports injury by doing yoga regularly.
After a complete recovery, he kept seeing improvements and benefits in his sport and life in general, and that ignited a calling to share the power of yoga with his fellow, broken martial artists.
Also, by teaching yoga and the underlying philosophy, he has geared more and more towards the kindness and being a good person aspects of the practice, even if his classes are tough as ***.
He took his 500h advanced yoga teacher training with Jason Crandell (the Marcus Buchecha of yoga). 
He loves to use his dry sense of humor in his classes, and weaves in strange and unrelated concepts into his physically demanding yoga classes. 
He is an optimistic cynic, and pretends to have a f*ck the haters attitude, but is a softie deep down that cries from watching "The Dodo" animal videos. 
Sebastian pretends that everyone in his classes are dead drunk, and that it's their own fault, but that it is his job is to sober them up and see things a bit clearer.
Sarah Draht is a 500 hour certified Yoga Alliance Teacher under Jason Crandell. She has always dabbled in yoga, yet she began practicing consistently after a car accident and two surgeries. What began as a necessity turned into a passion through the fascination of yoga and everything it entails. 
Sarah now works full time with Yoga For BJJ. She has assisted Sebastian in four courses certifying over two hundred Yoga for BJJ instructors, and counting. 
Being a black belt in Jiu-Jitsu and having trained Muay Thai for over a decade, Sarah has a deep appreciation of what yoga can do for the athlete, in regards to increasing performance and reducing, and in some cases even healing injuries. 
This plays a factor to the style of yoga she teaches: Strong foundations and advanced fundamentals. Picking apart the complex layers of what might seem simple to the untrained then, then to understand them so well they can be put back together and be taught well and simple.
Sarah is what we call an 'extrovert-introvert:' she likes people and has fantastic energy until she disappears to be left alone to recharge. She enjoys a good group of people, good conversations and of course - good yoga. She will make sure that people wake up on time and eat their broccoli.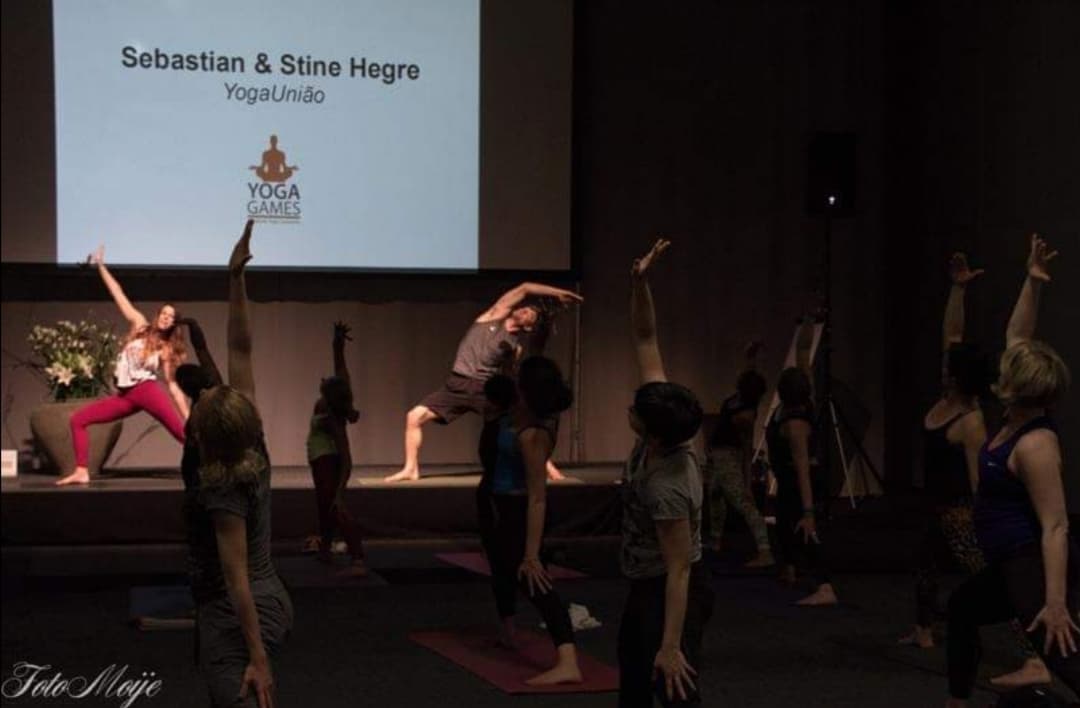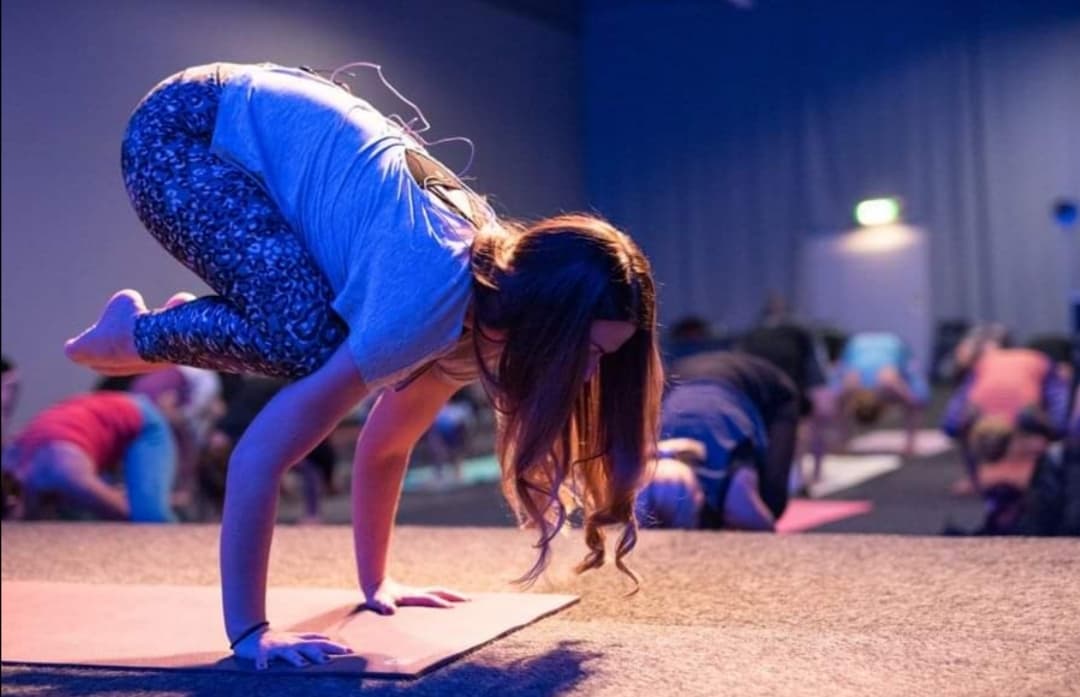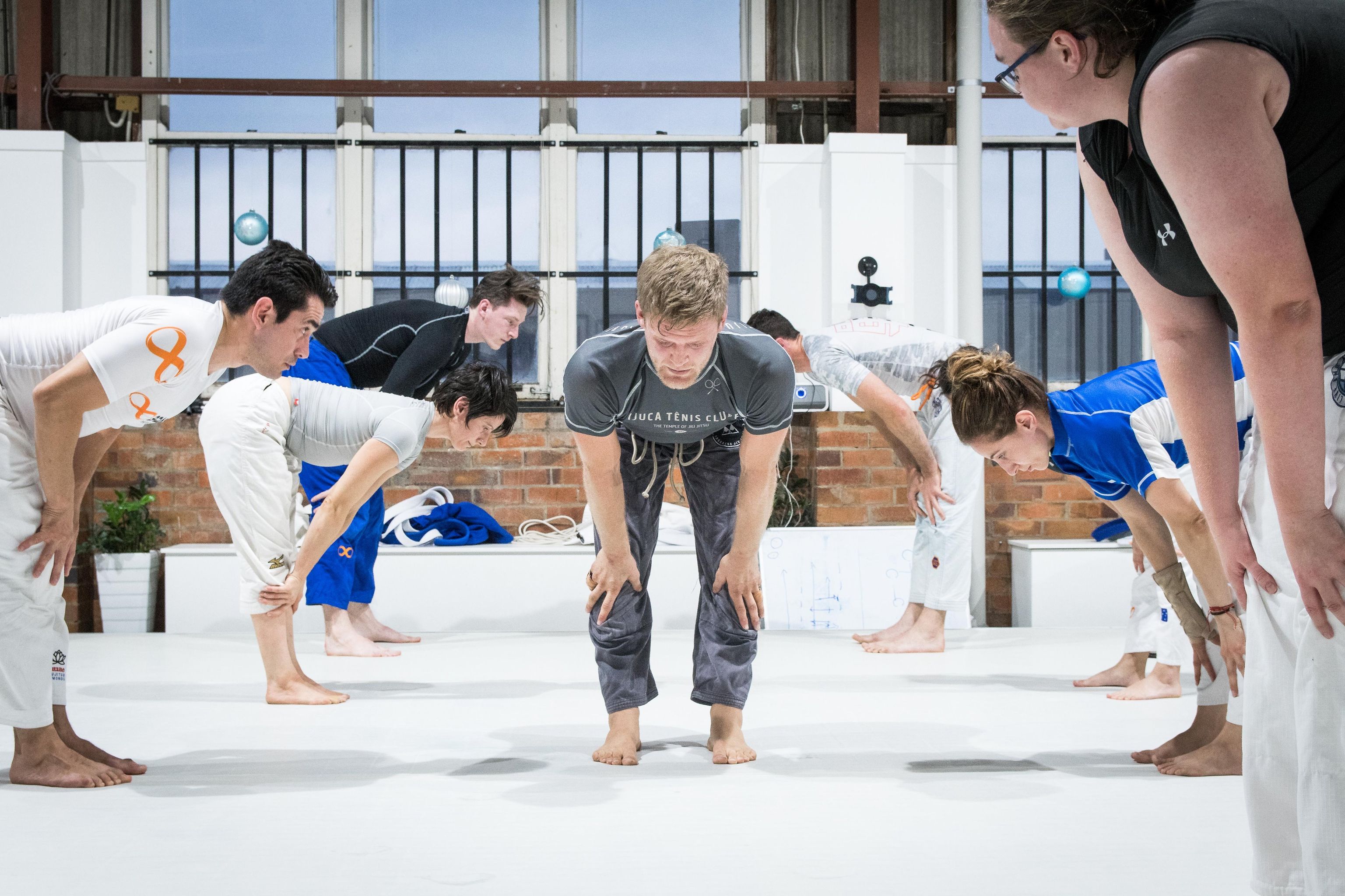 Please don't skip reading this part
Understandably there are a spectrum of personalities, and we know from much experience that we fit best for people who love to learn through playfulness and humor, that likes to be challenged and are unpretentious, and are most interested in the application, not the theory, and responds positively to the idea of having humor and laughter as their core philosophy.
We don't have an agenda on what the right yoga is, and we don't focus on lineage and tradition. Our goal is rather to create independent and confident teachers that dare to explore and re-discover what yoga is today, and that trust their intuition and common sense.
We show you how the tools and principles applies in a real scenario, in actual people. This is vastly different from the dogmatic approach that is more common.
We want to take away the stigma around how a typical yoga teacher should dress, behave and sound like, and instead make you confident that you can be a normal person, and even a weird and unique person, and still teach yoga authentically.
We are the type of teachers that don't fall back on the "old equals best" philosophy. We prefer updated information, and filers old patterns and ideas through our own common sense before applying it to our classes.
We as teachers are a great fit if you want to leave the training with a plan to use yoga as a new career path and business,
Also, this training is likely a good fit if you have a 200h training in your backpack already and want a fresh start and a new take on teaching, because there will not be much overlap between your previous training and this one. 
One of our prior yoga events
This was one of our yoga retreat from five years ago. You can tell by the vibe of this video that this teacher training will be impossible to compare to any other course or education you have taken before. (this video is from Greece and not Mexico, where your training will take place)