Become a Yoga Coach
A skill-oriented course for teaching Yoga to
Sports & athletes

Free course preview for 7 days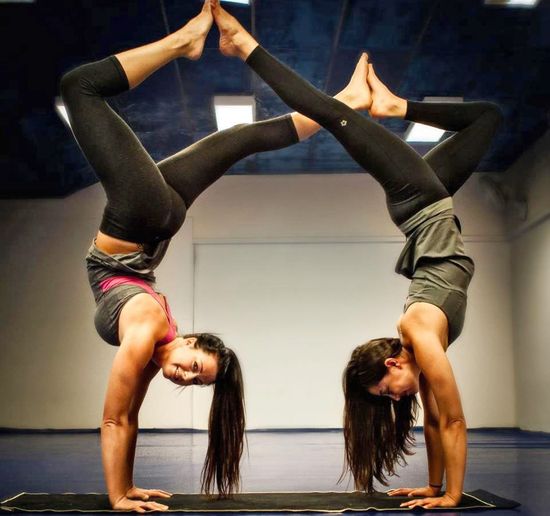 Are you:
Wanting to make a career in yoga?
Looking for a straightforward, quality training grounded in reality?
Need Skills and Confidence only gained from real teaching experience?
Or:
Searching for better off-season activities for your athletes?
Looking for Prehab, Rehab and mental preparation rolled into one class?
Tired of your team underperforming and complaining about injuries?
And:
Would rather skip years of trial and error and just teach great classes
Want to know the best place to start, with tools to perfect your own teaching style. 




Then you're in the right place, let's clarify and find out what being a Yoga Coach means: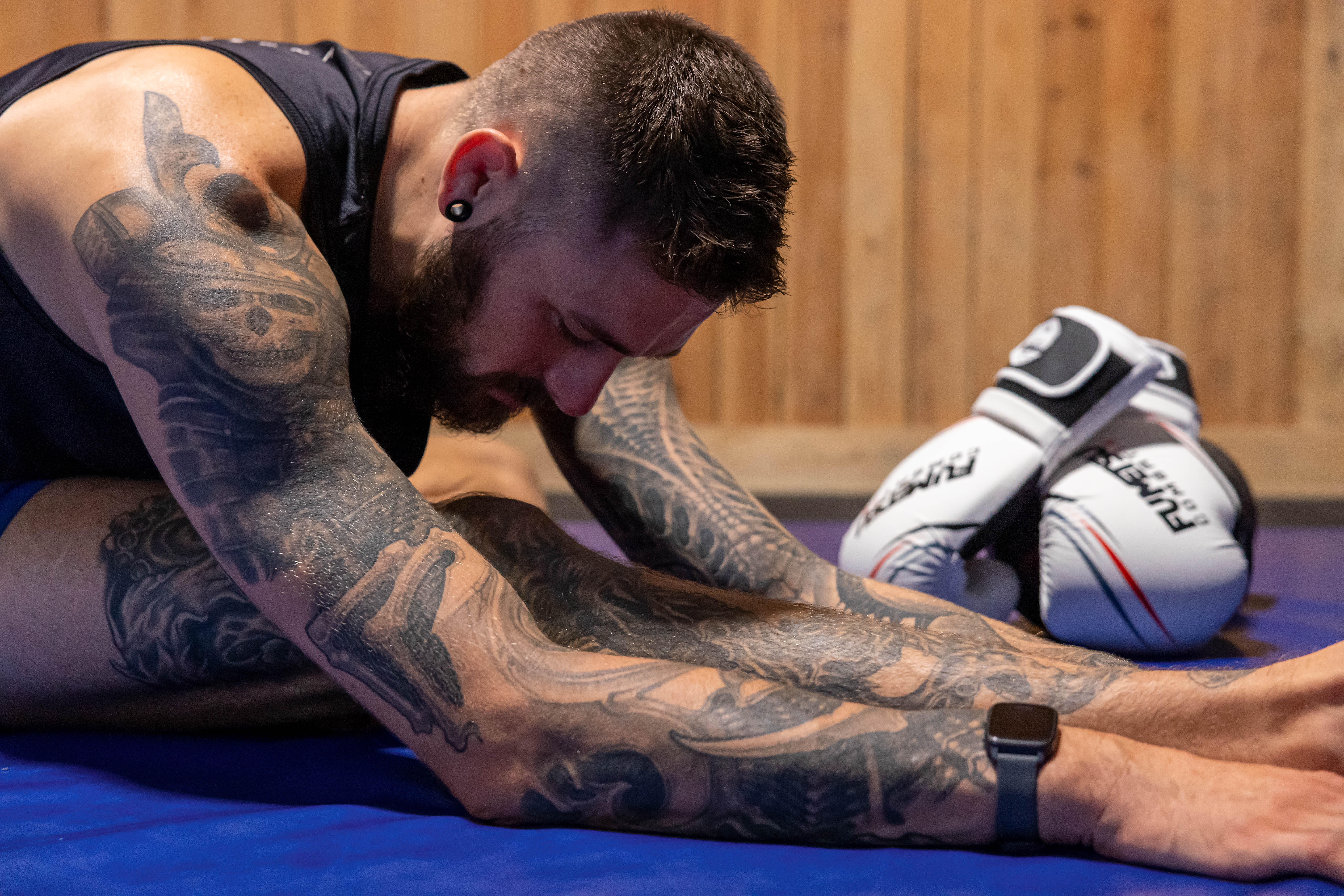 Yoga Coach - A 200h Online Training. What is it?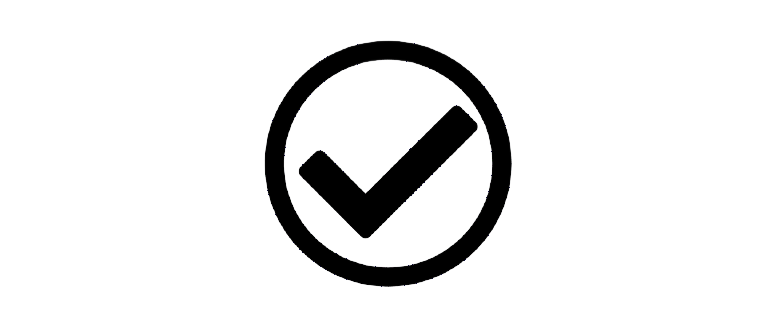 It's Simplistic

We don't put emphasis on vague principles and concepts like energy channels and chakras. Instead we make sure that you understand and develop the art of teaching to the people in front of you. What to share and what to leave out, what to do when you make blunders, how to create a non-threatening learning environment, how to impress without showing off, how to listen to students FAQ and give the same answer in different ways, and a hundred other practical and useful tips that you will rely on daily in your career as a Yoga Coach.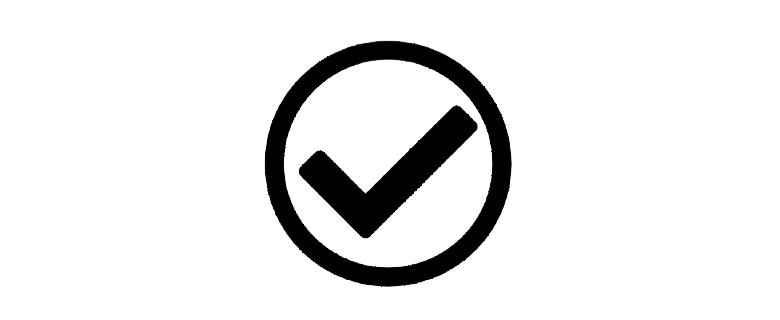 It's Allround
As a certified Yoga Coach, you will confidently teach: slow flows, handstand focused classes, chilled stretching, hip/spine/shoulder themed classes, funky technical flows and beginners courses.
You'll practice what you teach, and will have about 30 battle tested classes that is straightforward to instruct, and makes for a complete and allround yoga practice for any athlete, including you.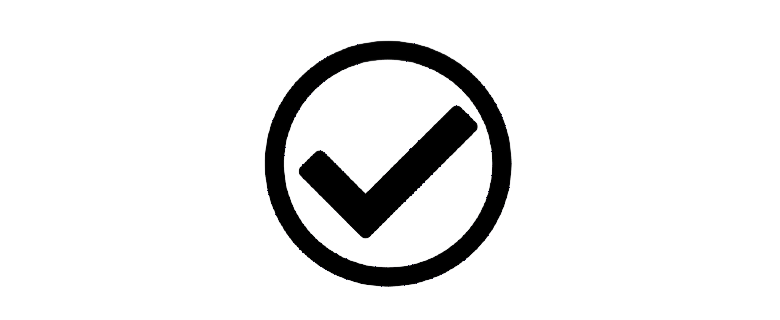 It's a Career

We guarantee that you will make back what you invest on all our courses within 4-6 months of dedicated and strategic work.
You will draw from our years of experience running successful yoga ventures, and get all those little details that make your clients pick you over the competitors. You will also very likely be be the only Yoga Coach available in your area.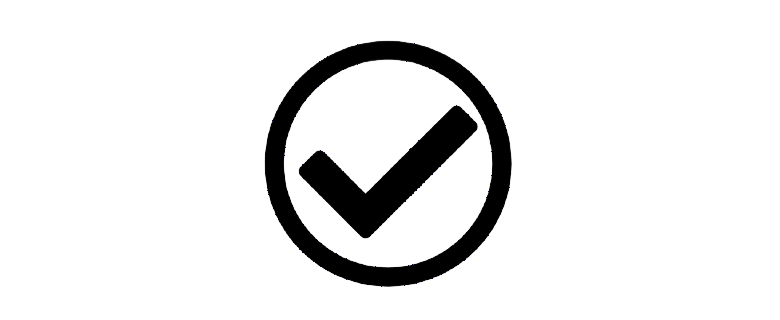 Most new yoga teachers are secretly insecure about sequencing and class design, because they didn't get the foundation that we have laid for you.

Confidence is not built by memorizing facts or grinding through a manual, but on understanding gained from overcoming challenges, and by engaging participation.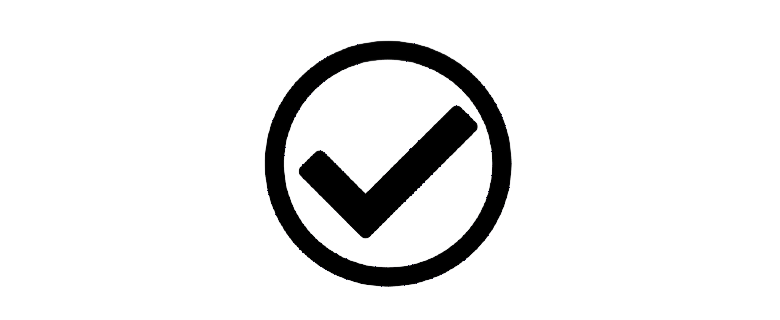 It's Individual
Yoga is more art than science, which means you will need to develop your own art of teaching. We will give you a strong and solid foundation, and encourage you to find your personal way of delivering the classes to your students.
We give you template classes, but we don't give you a script to parrot, but a framework with enough space to fill with the things you care about.
If we were your parents, we would be the really cool parents that loves and cares about you, but also lets you climb the tallest trees.
Who Is This Course For
We don't want anyone to join, as this is a tailored niche training for Athletes and sports oriented teachers.
--- ''' Please make sure that you have a good sensation about this before signing up. ''' ---

Can relate to sports problems like injuries and over training
Want unique skills and confidence to take on any challenge
You know that Yoga is the real deal, but need a game plan to turn it into a career.


You're looking for a quick/cheap/standard Yoga Alliance RYT course
You're just 'curious and interested' in Yoga, there are other trainings for you
You are not doing any sports or athletic activity, (you won't be able to handle the course)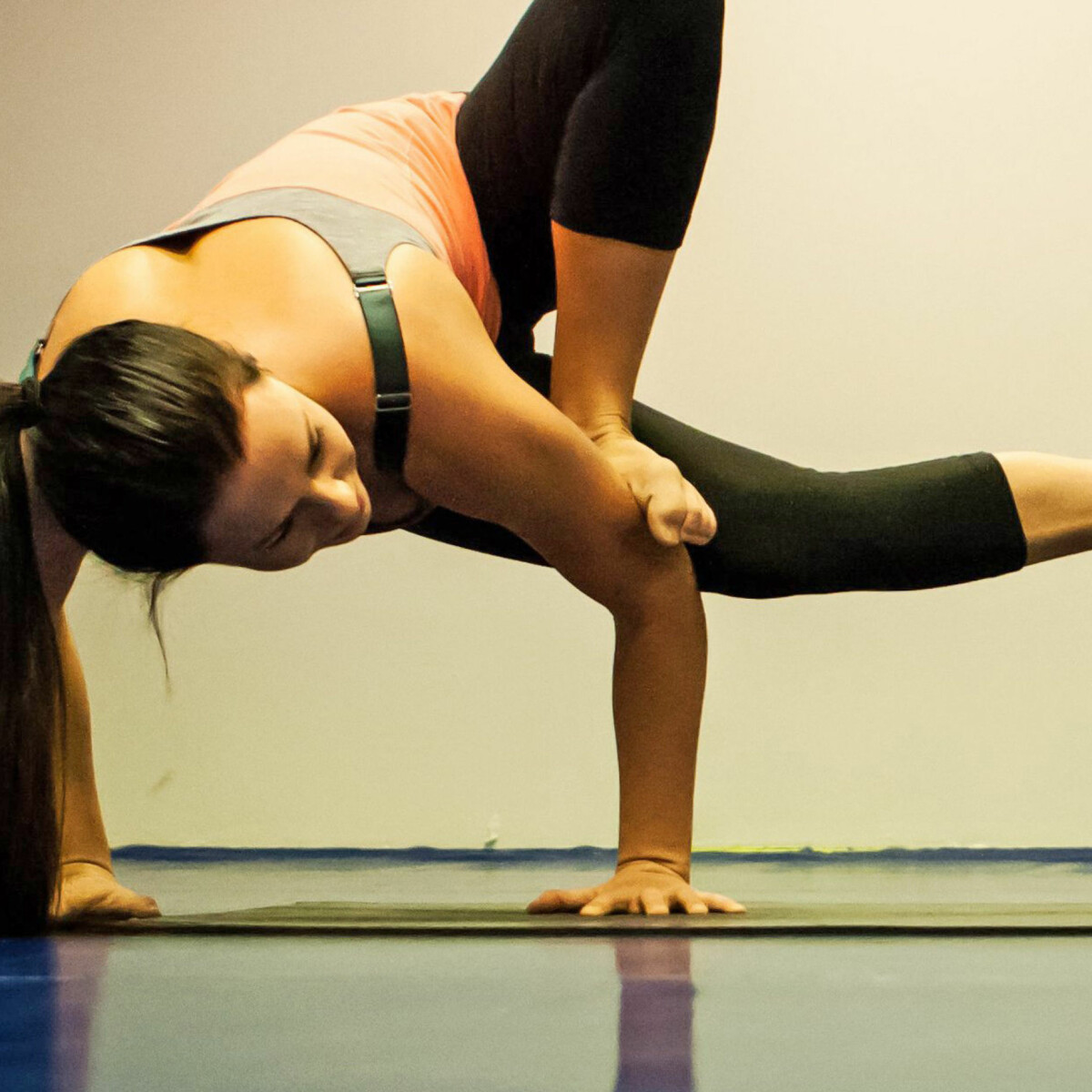 Why the world needs YOU to be a Yoga Coach
A normal yoga class just isn't welcoming to sports/athletes/fit people, becasue they're not sedentary and weak, but often extra stiff, stronger than average, and has a different mindset and other needs than average Joe-Jane.



What they need is to find a Yoga Coach that understands their background, goals and motivations. 


You have experience in that field, and can speak their language. 
Be it tennis, dance, rugby, golf, motocross or curling, they want and need someone like you to improve their physique and mental abilities.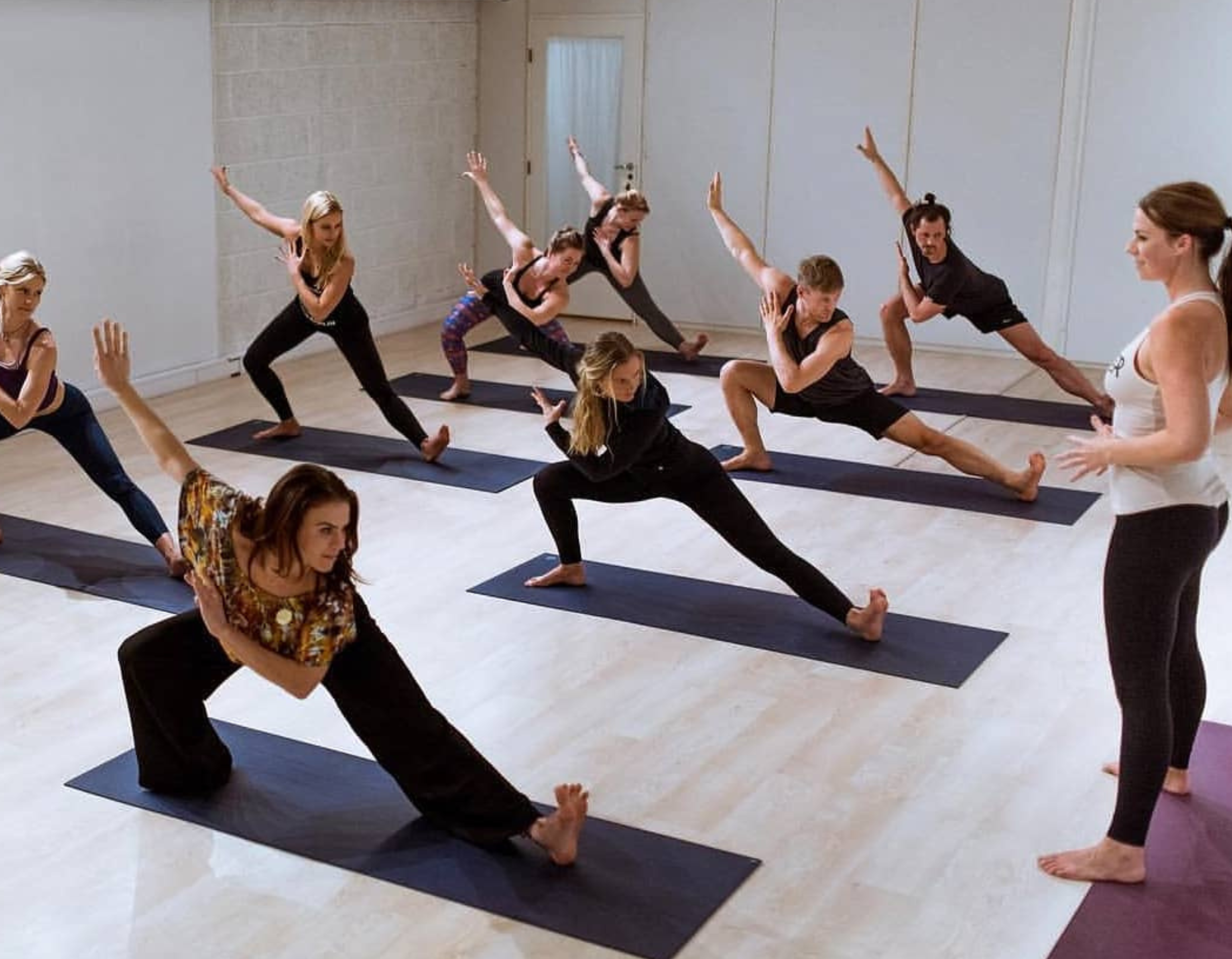 Not your average Yoga Training
We have been teaching Yoga to athletes since 2011, and have so much content, tips tricks and strategies to share in this training,
We know that most or all of the people just like you, who consider taking a normal 200h training (or just took one) and are comparing with this one.
We will try to do a fair comparison, one like you would do before buying a new laptop, between the average 200h/300h Yoga alliance certified course, and our Yoga Coach training.

Other courses vs Yoga Coach
Before your average 200h training :
A typical online 200h training, and we know this from experience, is a series of hoops you have to jump through to get a certificate. There might or might not be valuable lessons in there, that depends on the course and teacher. The estimated average price is 150 dollars for a 200h online RYT Yoga certificate, and in our opinion it's a coin toss if you get any value even out of that low price.

During your average 200h:
Be prepared for reading The Manual, sitting through drawn out zoom lectures, learning legacy yoga history and philosophy not connected to modern life or science, learning sanskrit that your students will not understand, learning latin names for body parts, and much more along those lines.

After taking your average 200h: 
The first thing you'll consider after finishing your 200h is when to take your 300h to be a 500h registered teacher. Why? Because of the confusion and insecurity you feel, and you have no real idea of where to begin to improve your own yoga practice, teaching skills or how to make a career out of it.

After your average 500h:
Now you took your 300h and reached the highest possible level of acreditation. But you still dont have a good sense of what Yoga means for yourself and your students, how to turn your passion into a vocation without losing your self practice, or how to teach in a way that appeals to all body types.


Your other option: 
This course prioritizes differently from the average.
Becoming a Yoga Coach, you will get:

A well rounded self practice from the video library. 
Unintimidating/non-judging practice teaching in 1-on-1 groups where you'll learn the most valuable lessons from each other. (This is the most liked feature of our courses ever)
Template classes to have a clear starting point as a fresh teacher, making it easy for you to fill your classes and become profitable in your new career
You'll learn theory that's directly linked to the practical, 
You get as many opportunities as you want to use yourself as an example and demonstrate your challenges in a live problem solving /brainstorming setting where you will learn useful concepts based on your specific example.
Summary/TLDR:
It is hard to compare this course to other courses, because it's a apples to organges comparison. 
We know for sure though, that if you are an indepentent thinker that enjoys challenges and are not interested in getting a diploma, but love yoga and want to learn how to share it well, you want lots of teaching and practice experience in well designed classes, and if you want to become profitable in a Yoga career, this is, by far, your best option.




Benefits of an Online Training
You won't get the hands on experience of the teacher adjusting you in a pose, but there are many other benefits to taking your 200h training online:

1. You get it done

It's more likely to happen, instead of being a "some day" thing. 
2. It's easier to absorb

Live yoga trainings are tedious and inefficient. Absorbing the tips and lectures is much easier with text and video, as you can re-watch and pause content.
3. It's efficient

Instead of spending half of your training reading manuals and hearing the same questions answered over and over, you'll spend that time practicing Yoga to the videos and acquiring skills. 
4. Practice teaching, lots of it

Everyone we talked to said there wasn't enough practice teaching in their Yoga trainings. We made that the central part of becoming a Yoga Coach.

5. It's Cheaper

The course fee, Travel, accomodation, missed work.. Doing a month long yoga training is very, very expensive. Taking your training online will save you 50-80% of the cost.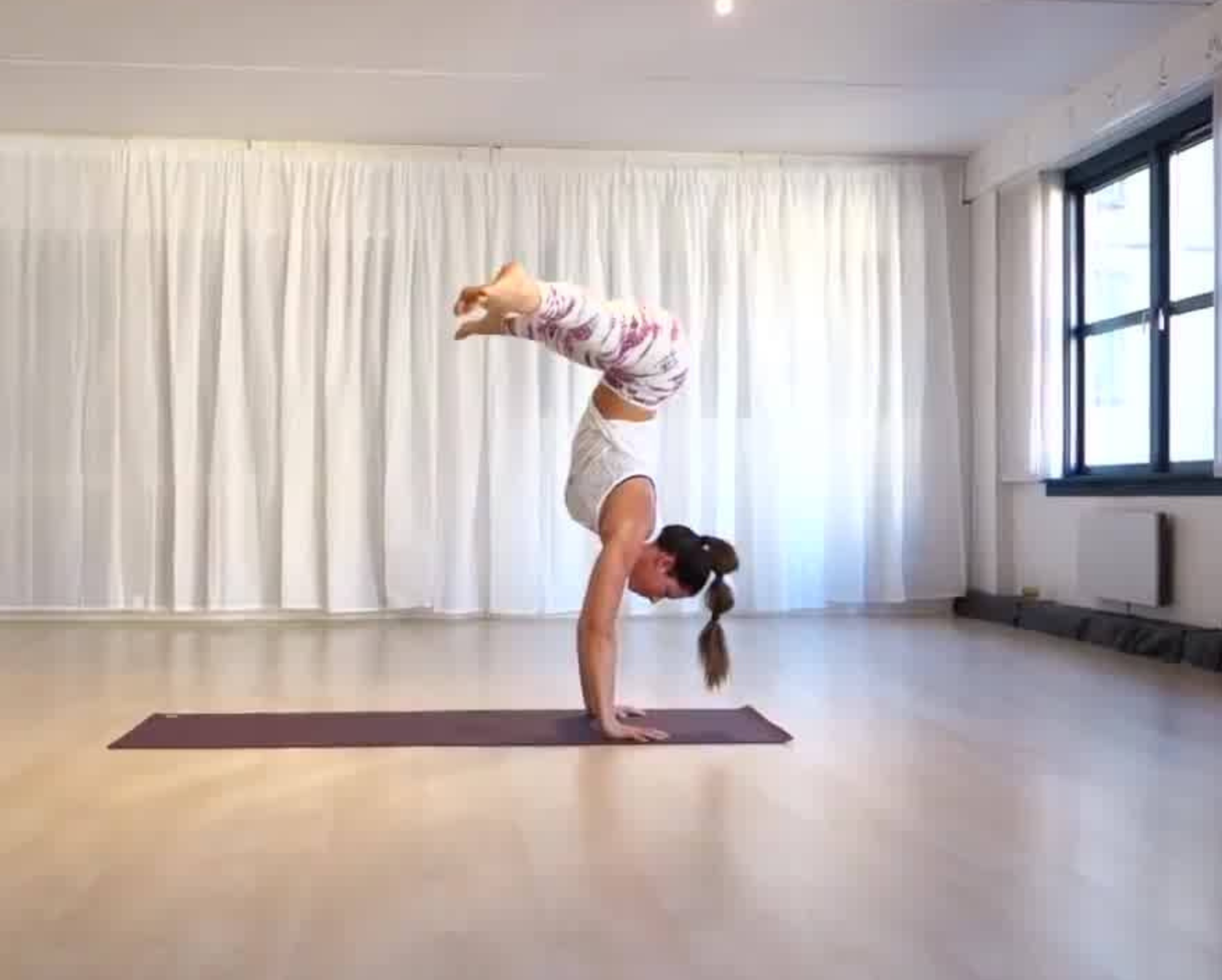 The Physical
We will spend time on:
The 40 main Yoga poses
Inversions: handstand headstand forearm balance
Anatomy of:
Hips

Spine

Shoulders

Arms&legs

Core

Breath 
Use participants as examples in 'hot seat' where you get the opportunity to correct and adjust the pose to your body and goals. Everyone that has done this learned the most from these sessions, according to our anonymous feedback form.



The Practical
Your role as a teacher

Leading a beginners course 

Alignment, and safety debunking

Modifications in pregnancy

Cueing a class 

Sequencing/class structure 

Class preparation 

Teaching privates

'Hosting workshops

Business 

do & don't

/ starting a career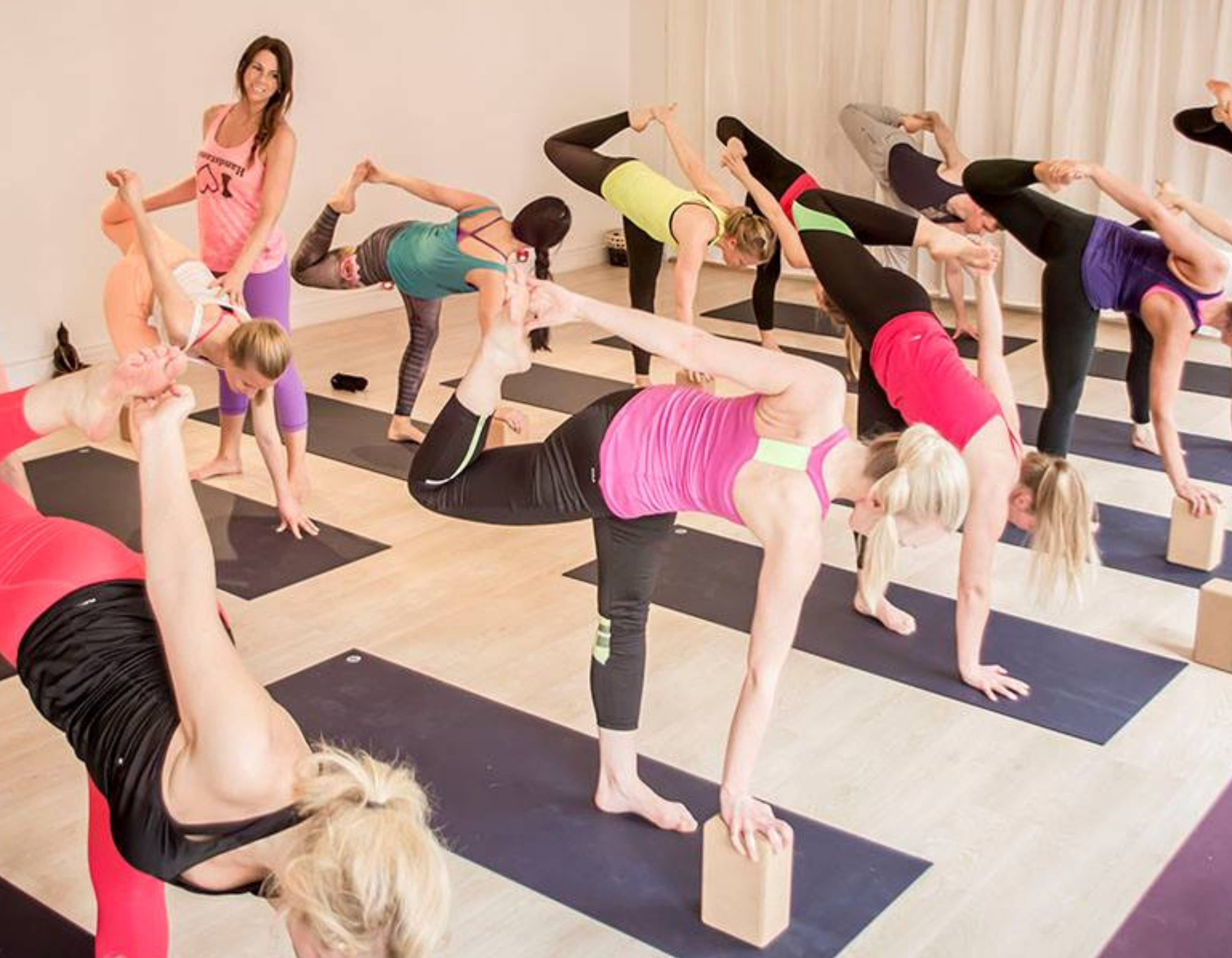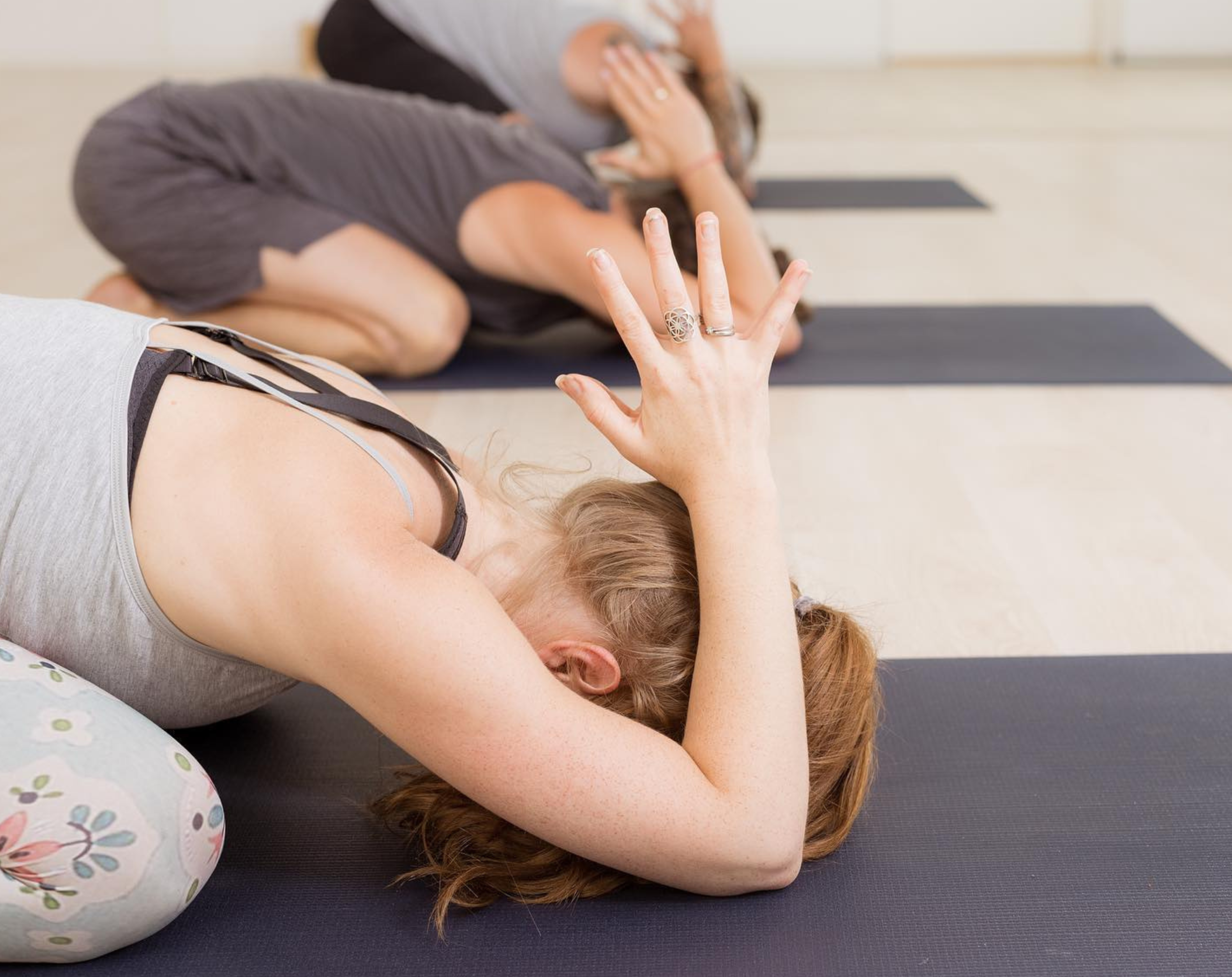 The Abstract
Yoga origins (brief)

Modern yoga culture

Philosophy of zen

Philosophy of Taoism

Philosophy of yoga 

Breath & Presence
We keep these subjects real, in the sense that we don't discuss for discussions sake. Everything we talk about is directly related to teaching yoga for sports.

What does the curriculum look like?
There will be zoom meetings where we practice teach, do Q&A and more. Some of the things you'll do on your own is listed here:

How will I spend my time taking this course?
Self practice: about 25 pre-recorded classes, each done 12-15 times. This is the most important part of your education as a teacher, with the bonus of getting all the benefits for your own bodymindsoul. There are no texts ever written that could beat self practice as education, and that is precisely why we emphasize it the most.
Practice teaching: In a safe environment, meaning where you dare to try anything you like without being judged, you can learn like you did as a child. Learning is not tedious, but efficient, fast, fun and even exhilarating when you enter this environment. Your learning environment is designed to nurture you and break your self-imposed barriers and negative ideas about education (that you got from schooling). Half of the practice teaching is done in zoom, the other half on your own with friends/teammates.

Theory/examples/Q&A: With no focus on 'interesting' facts, the theory in your training is directly linked to what we do and why when teaching. 200 hours sounds like a lot of time, but when you're through it will seem like an eyeblink and you'll wish it lasted longer, because we don't waste your time or have you jump through hoops.







About Your Hosts
Us, Sebastian (pictured) together with his wife Stine, and Sarah + Adam are hugely successful through YogaforBJJ in developing online video libraries and teacher courses.
We take our combined expertise and make it accessible to any motivated student that wants to turn their background in a sport into a successful career.
We have four black belts and four world champion titles between us, and 1000's of hours of combined teaching experience at our own Yoga studio and internationally.
In short, we're legit, but also pretty chill and friendly, and you'll probably like and learn a lot from us.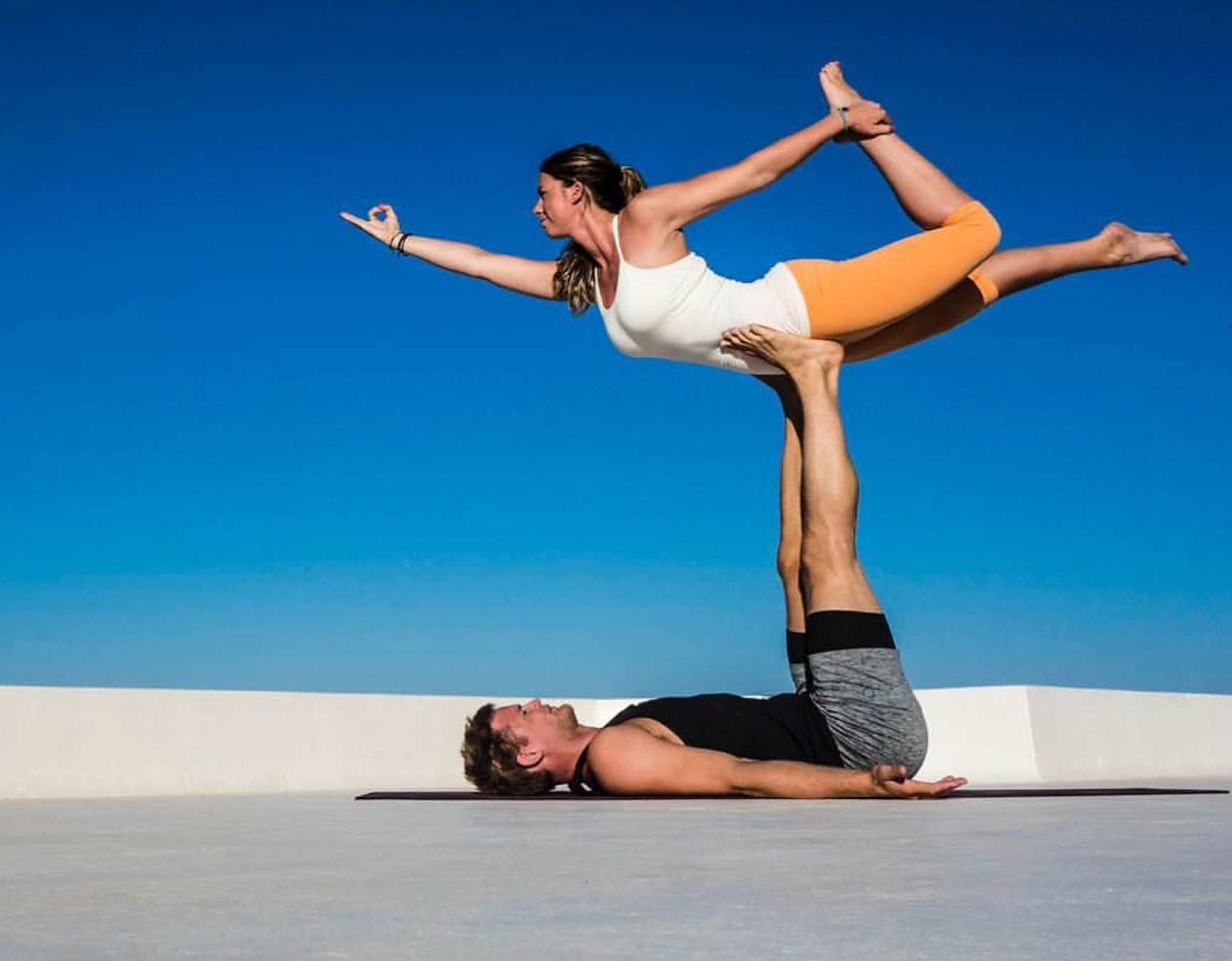 Read What past Students Say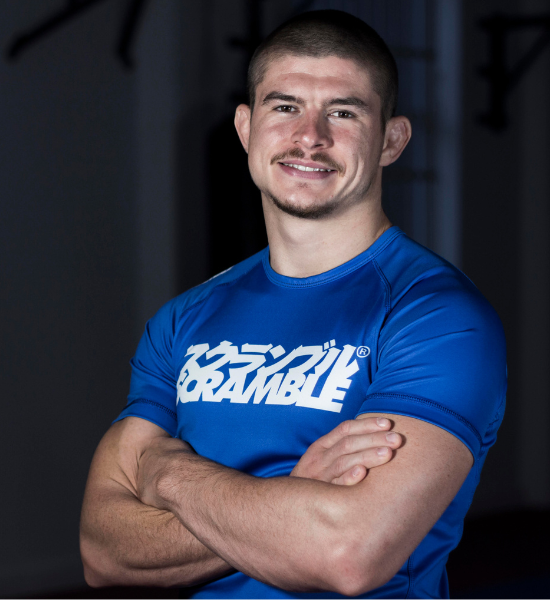 Dinu
Yoga Teacher
Brazilian Jiu-jitsu black belt and competitor

The course was a great experience. I have been practicing yoga thanks to Sebastian for a few years , but I was able immediately to pick up some details and tips to improve my poses and yoga practice.
Teaching wise I was very happy to take away some great points to help me instruct better, and not only for yoga.The advice can be used for coaching almost any discipline. I have been working as a coach for nearly 10 years in martial arts, fitness and swimming.
I highly recommend this course to anyone that would like to start teaching yoga or wishing to take their teaching and yoga skills to the next level. The price is very reasonable and the course well structured, you will have acces to the resources forever!
Thanks again to everyone that has put this together and has made yoga a habbit for me too.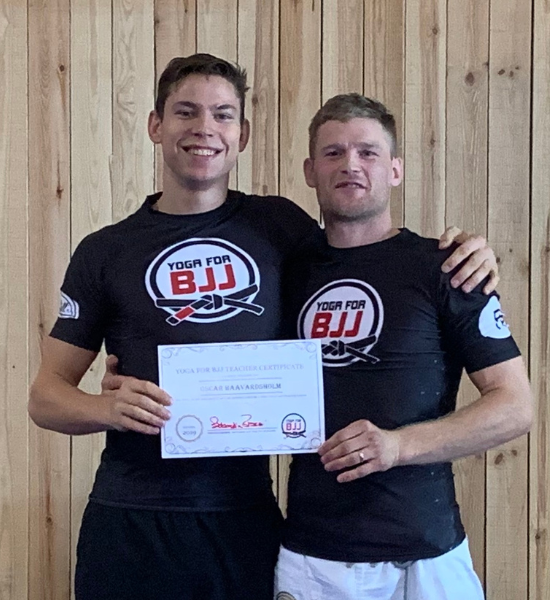 Oscar
Yoga Teacher
Martial Artist

This was a fantastic course that was very well organised with some wonderful people on board and a lot of fun. It was incredibly intense but was organised in a way that we never went beyond the point of burning out. Sebastian recognised when enough was enough for each day and adjusted the schedules accordingly. Mixing up the groupings allowed us to not get too comfortable with our teaching which reflects what we will experience in the real world. I came away feeling like a had achieved a lot in the weekend and prepared to build on what I had learned and start helping others stay healthy to continue their jiujitsu journeys.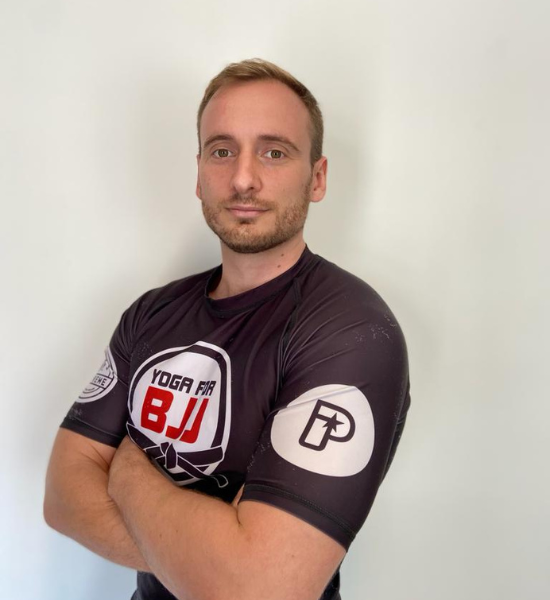 Alessandro Romagnoli
Yoga Teacher
Sport Psychologist, Psychotherapist & Breathing exercise Expert

This course was of great help to me, both as a sport psychologist specialized in breathwork and for my personal health challenges.
I approached the course as a simple participant with the aim of improving a lower back problem (protrusion) that I could not solve despite the intervention of various health professionals.
I felt very comfortable learning even though the course was online,simce the teachers were relaxed, helpful and positive.
Not being a yoga teacher, the course was didactic, and I learnt key concepts that I immediately applied in other areas: pedagogy, being precise, methodical and clear in teaching, being able to read the atmosphere of the class etc.
In short; any overlapping elements even outside the classroom afr still helping me many years later.
The greatest lesson I learnt? It's OK to make mistakes!

1. General FAQ
How long is this course? About a year to complete it. You will start teaching almost immediately, and do not have to wait for graduation.

2. Pre-Requisite FAQ
Do i need to be fit to take this course? Yes. At least fit enough to complete a moderately paced vinyasa class. You don't need to be exceptionally athletic, and if you used to be athletic before this is a great opportunity for you to get back in shape.
3. Course and Support FAQ
Is this an accredited Yoga Alliance Course?
Yes! It is!
However...
We don't believe in "DO THIS, GET THAT". We believe instead in intrinsic motivation and learning, the one you had before school/society got its claws in you, back when you loved learning because it made you feel alive and happy. 
You will get a diploma by the end of this course, but we promise you that you'll never want to print it and hang it on a wall, because the things you'll value are the lessons you learned and the sharing of experiences with your classmates. 
Education is not something you have to suffer through to get something at the end. It's the most rewarding thing you can do!
Is there a refund/investment guarantee?

Given that you haven't skimmed through these paragraphs and missed important information, you will be guaranteed to be satisfied and blow away by how good this training will be for you. If you disagree later, we will reimburse you according to your commitment to the course. Write us if you want to know what this means.





Our vision:
Every person that takes this course will come out on the other side as open-minded, curious yoga explorers, that guide their students with gentle hands and a sober attitude, grounded in reality. 
If you teach to athletes or any other group of students will not matter, because your skills will be useful in any teaching situation, even outside of Yoga.
We want the only thing you regret to be that you didn't do this earlier.


Black Friday Deal has ended!
BUT...
email [email protected] if you
want this deal
or have questions about it.
Or contact him on Whatsapp below